"THE LATEST TECHNIQUES USED BY PROFESSIONAL ATHLETES BUT ADAPTED TO MEET YOUR SPECIFIC NEEDS."

Occupational Medicine:

Approximately 50% of our patients are injured at the work place. Your physician and our goals include the ability to return our patient to the job of injury successfully. This includes specific job task strengthening and restoring mobility to meet these goals. We accept State and Private L&I.

Sports Medicine:

We are affiliated with 8 local highschools and 2 colleges as sports physical therapist and trainers. We have extensive experience at the professional and Olympic level and have been voted the best physical therapy office in Thurston and Lewis county as well as top 10% of all clinics throughout the northwest.

Motor Vehicle Accidents:

We routinly work with people following motor vehicle accidents which requires cooporation between doctors and attorneys. For more information please give as call.

Seniors:

We all have family members in this age group so we make it a point to take Medicare and AARP.

Orthopedics:

Marte has advanced training in all phases of orthopedics. He has had the pleasure to work with professional teams and the US Olympic team.

Pediatrics:

Over the years we have been able to watch a generation grow up healthier than they would have been without our input. There are huge differnces in specific techniques between adult and pediatric physical therapy. Our experience makes the difference.

Here is a list of common problems we have treated in our clinic.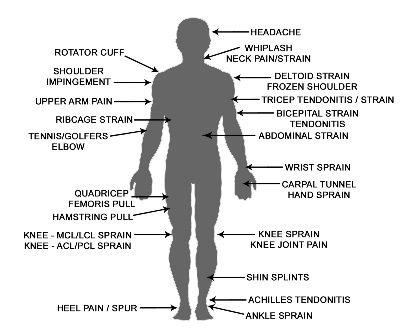 Common insurances we accept:

| | | |
| --- | --- | --- |
| State and Private L&I | | Cigna |
| Medicare | | VA |
| AARP | | Tricare |
| Regence | | United Health Care |
| Aetna | | Blue Cross |
| First Choice Health | | Molina |
| Community Health Plan | | Health Net |
| Auto/PIP Insurances | | Group Health Options |
If your insurance company is not listed above, please feel free to give us a call; list above is not all inclusive. New insurance companies are being accepted continuously.

We do not accept Provider One (DSHS).

We offer a "Stretch Deductible Opportunity Plan", which allows our patient's to make payments of 1/12th of their annual deductible.

Visa, MasterCard, Discover, and American Express are accepted.