WELCOME TO ADVANCED REHABILITATION SPECIALTIES!

Don't let an injury slow you down. Call Advanced Rehabilitation Specialties at 360-736-0699 with our physical therapy center in the Chehalis/Centralia area. You may also reach us by fax at 360-736-0324.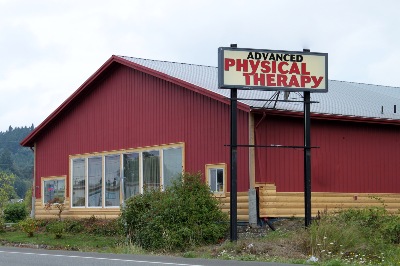 Whether you are a professional athlete or someone who is suffering from a chronic injury, our nationally-recognized Rapid Recovery Treatment will get you back to a full recovery quickly.

Please give us a call today for in-depth information on all of our services. We are more than happy to answer any questions you may have.

We are located at 1510 Kresky Avenue, Centralia, WA 98531

Open Monday through Thursday 8:00 to 6:30, Friday 9:00 to 5:00 and Saturday by appointment only.

Our office is closed between Noon to 1:00 for lunch.

Click map for directions